Discover more from Hatchomatic
Musings on life, travel, pets, woodworking... whatever.
Some photos and a few thoughts
As I travel around the world — and especially on this trip to the Russian Far East — I'm reminded how incredibly lucky Americans are... and how we are only part of a much larger world. I think Americans — including myself — often forget these realities. I've been thinking a lot about both of these things over the past couple of weeks, talking with people and taking photos, some of which I've included below: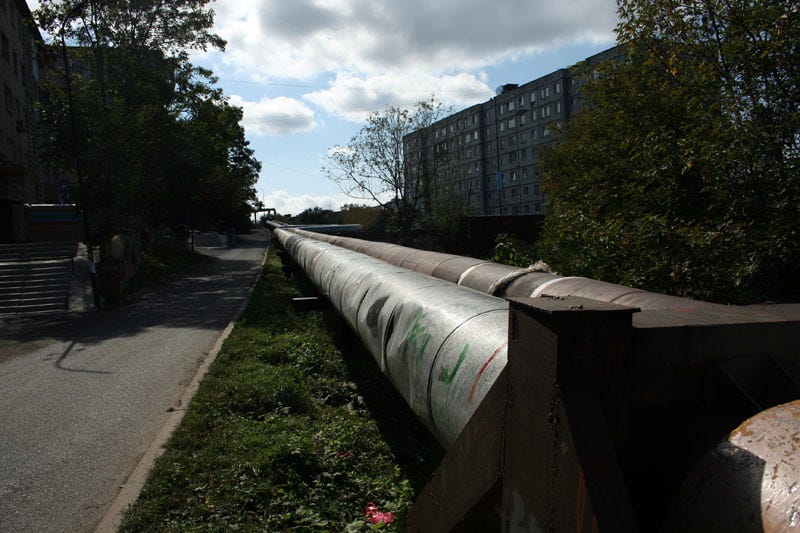 These pipes, which have a diameter of about 30 inches (most of which is probably insulation) carry hot water throughout the city. They power the radiators in Vladivostok's apartment buildings. That means the city decides when to turn on the heat for (pretty much) every building in Vladivostok. Ah, centralized control.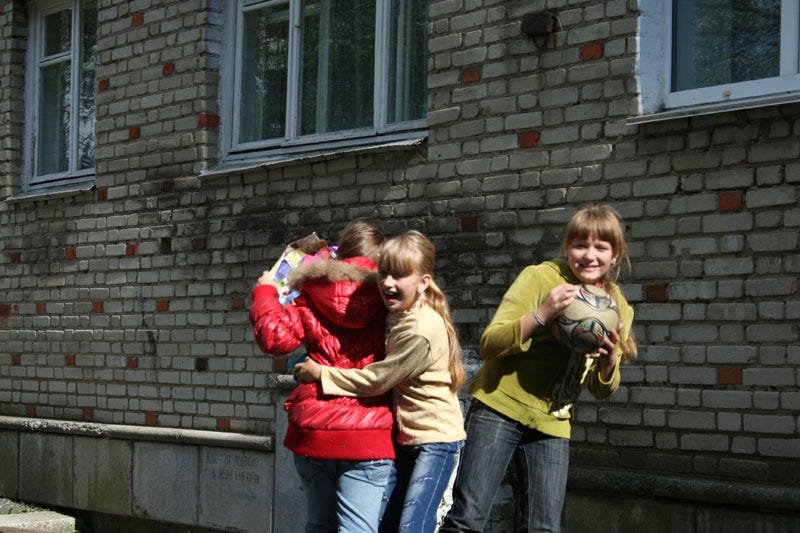 These three girls discovered I was American when I spoke with my interpreter, making them very curious about me indeed. They kept shouting English phrases at me ("What is your name?!" "How old are you?!") and then shrieking and running away. They were very cute and made me yearn to see my own daughter even more.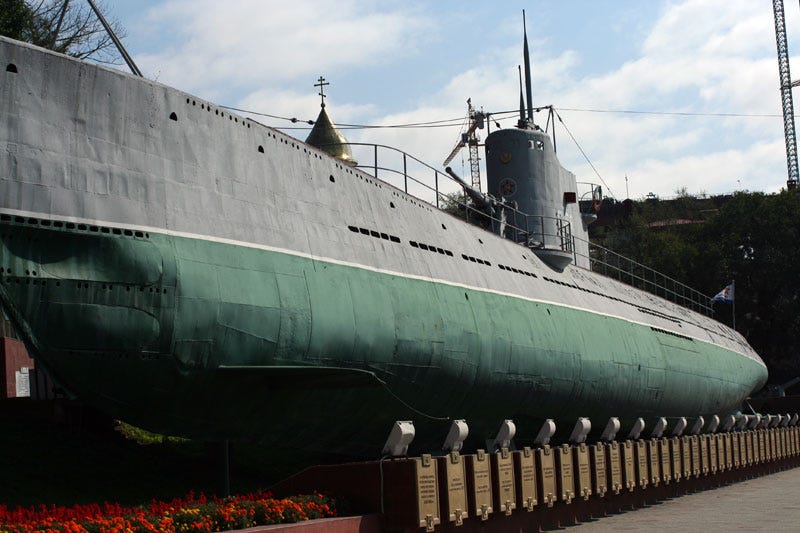 This is an old WWII-era Soviet submarine. It sits next to the water in Vladivostok. Taking a tour costs about $3. On the day I visited, there were about 8 brides wandering around with their grooms and wedding parties.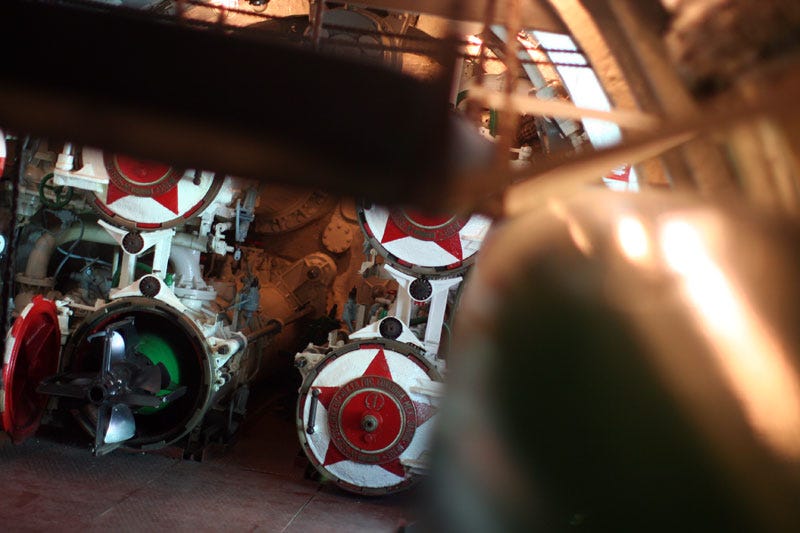 The interior of the submarine is split into two primary areas. The first is more of a museum with artifacts, photos and information. The second part is the submarine much as it existed when it was in use. That includes wooden drawers for maps, a working periscope (more on that in a moment), instruments, a photo of Joseph Stalin, and torpedo bays, which you can touch. Just don't push the red button.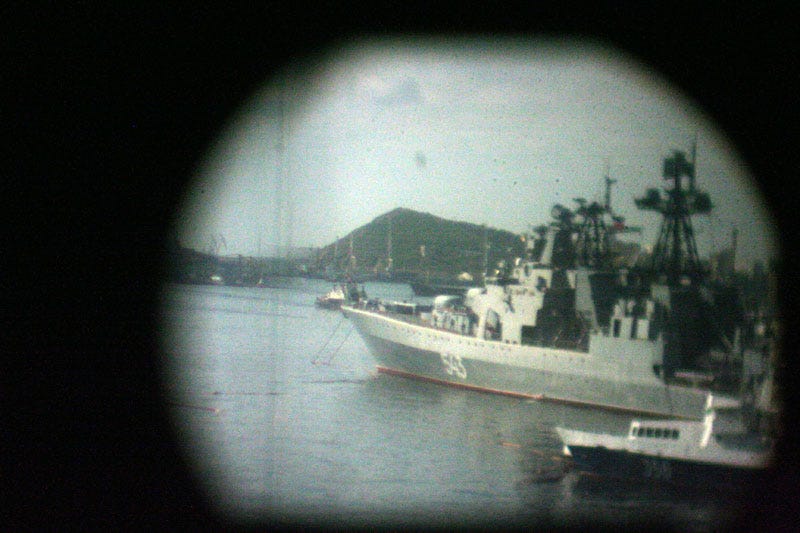 Inside the sub is a working periscope. I put my camera up against the viewfinder and snapped this shot of my peering out over the bay at a British naval ship.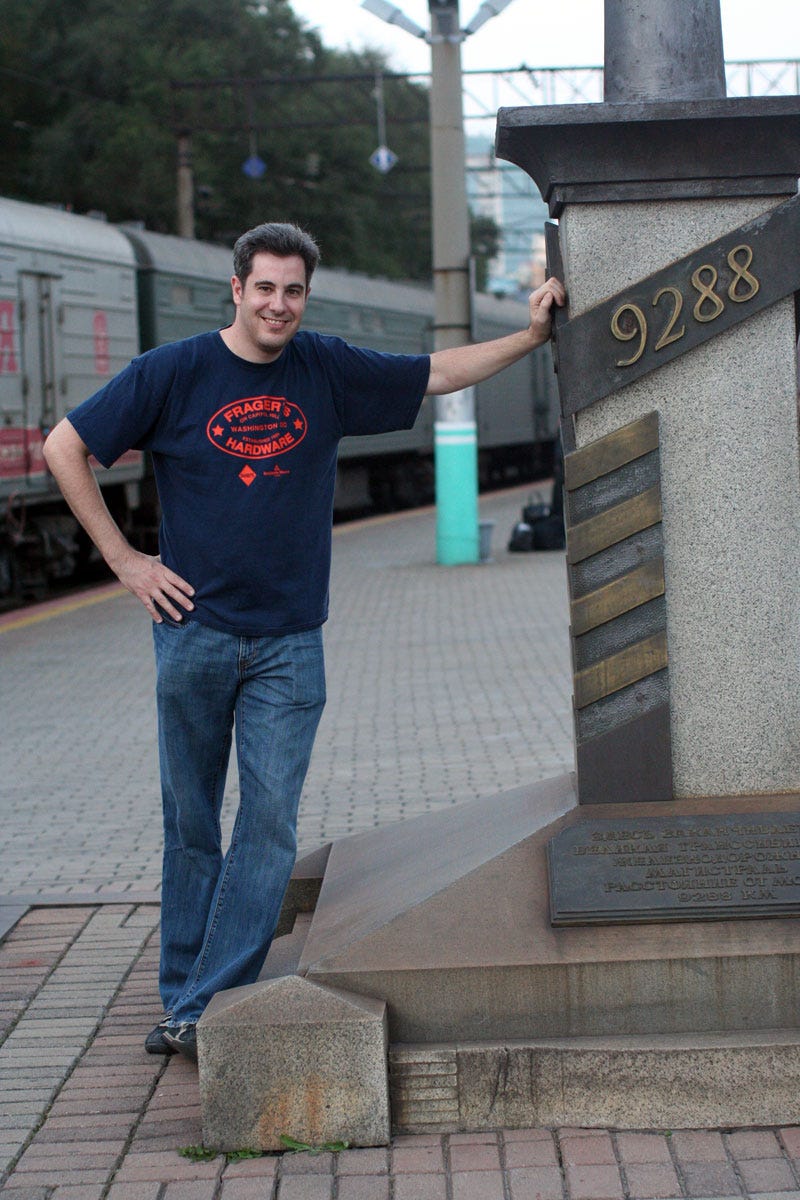 What's interesting about this photo isn't me, but what I'm leaning on. This is the marker indicating the end of the Trans Siberian Railroad. It's only 9,288 kilometers to Moscow. In the 1950s, it took 18 days to cross Russia on this railroad. Now it takes about seven. I rode it overnight to Khabarovsk (the initial K is silent).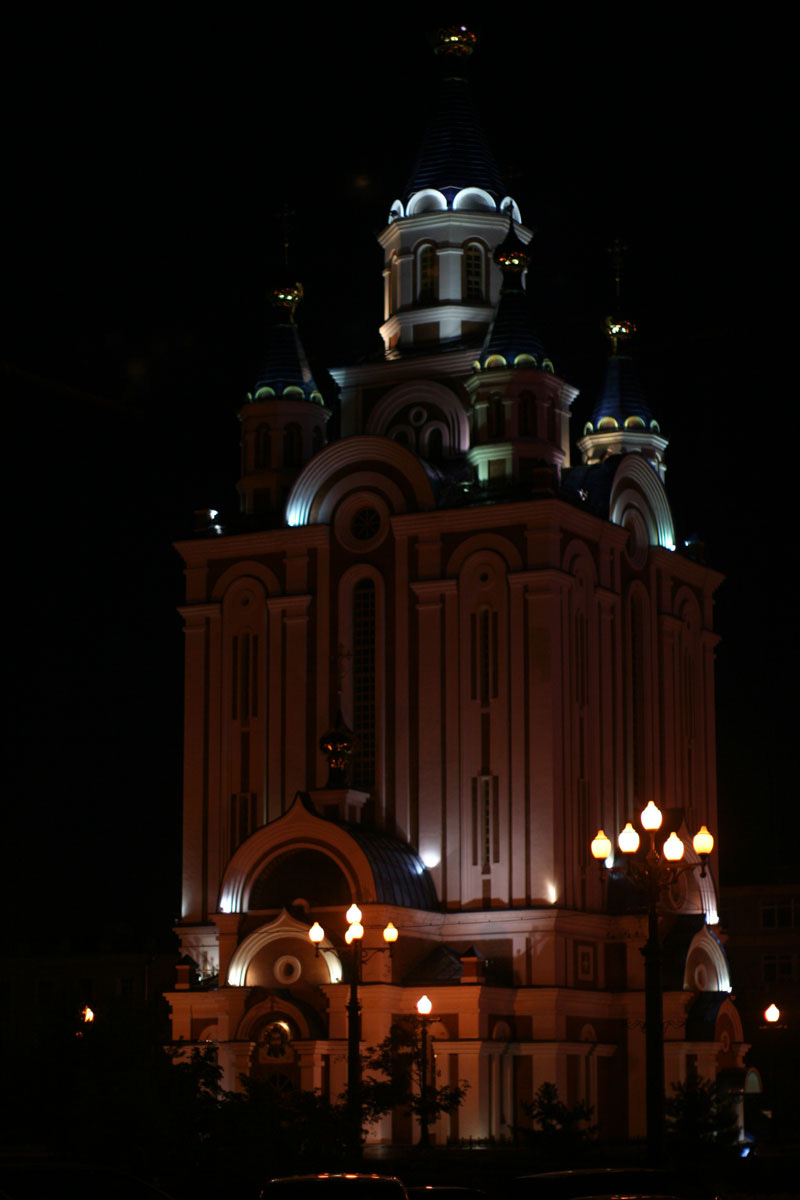 At the top of the hill from my hotel in Khabarovsk is this church. It is a copy of one that existed on the same site in the pre-Soviet days, but was destroyed when the U.S.S.R. purged religion from the country. Regardless of one's religious or political views, from an aesthetic perspective, it's quite beautiful, I think, as are the many other gleaming churches dotting Vladivostok and Khabarovsk.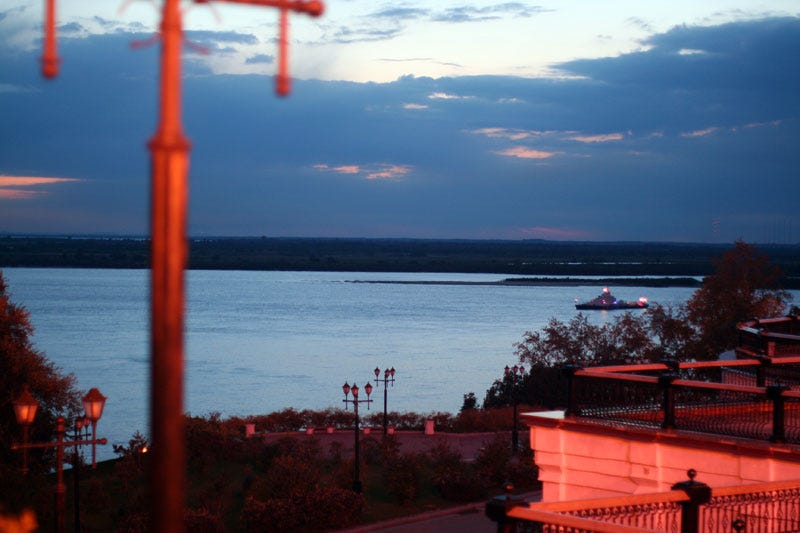 As the sun sets over the Amur River, which flows out of China to the Straight of Tartary, one can see China on the horizon. The fish in this river used to be plentiful, locals have told me, but with pollution and toxic spills from China, it's no longer safe for drinking, swimming or fishing.
And with that, I am off to deliver a lecture to Khabarovsk citizens interested in listening in meeting a real live American. I hope I have enough energy to make it worth their while.