Discover more from Hatchomatic
Musings on life, travel, pets, woodworking... whatever.
Revisiting RSS
Several years ago, when Safari got built-in RSS, I was thrilled. Finally RSS became useful to me and I've been using it — and Safari — ever since. Recently, though, that has changed. Indeed, Safari's RSS reader has been perfectly fine for my use. I could quickly and easily see when I have new unread articles via an app I always have open, and the summaries are long enough to serve my skimming needs. However, two issues finally made me make a change. The first is that I wanted to be able to sync the RSS feeds across two Macs — my home iMac and my work MacBook Air. The second is that I wanted to be able to read my RSS feeds via my iPhone and my iPad. Doing so required moving my RSS feeds into the cloud, specifically Google Reader (which requires a free account). This was easier said than done, as Google Reader ingests only requires OPML files and Safari does not export its files as such. First I had to navigate to the bookmarks screen and then drag the RSS bookmarks to the desktop, where they are saved as .inetloc files. To turn the .inetloc files into OPML, I downloaded this conversation utility, which worked like a charm. I was then able to quickly and easily import the feeds into Reader. Then it was time to find the best reader apps. After trying a few different options, I settled on Reeder for the Mac OS and Feeddler Pro for the iOS apps. Both are clean and full of handy features, like sharing options that include email, Twitter, Instapaper and more.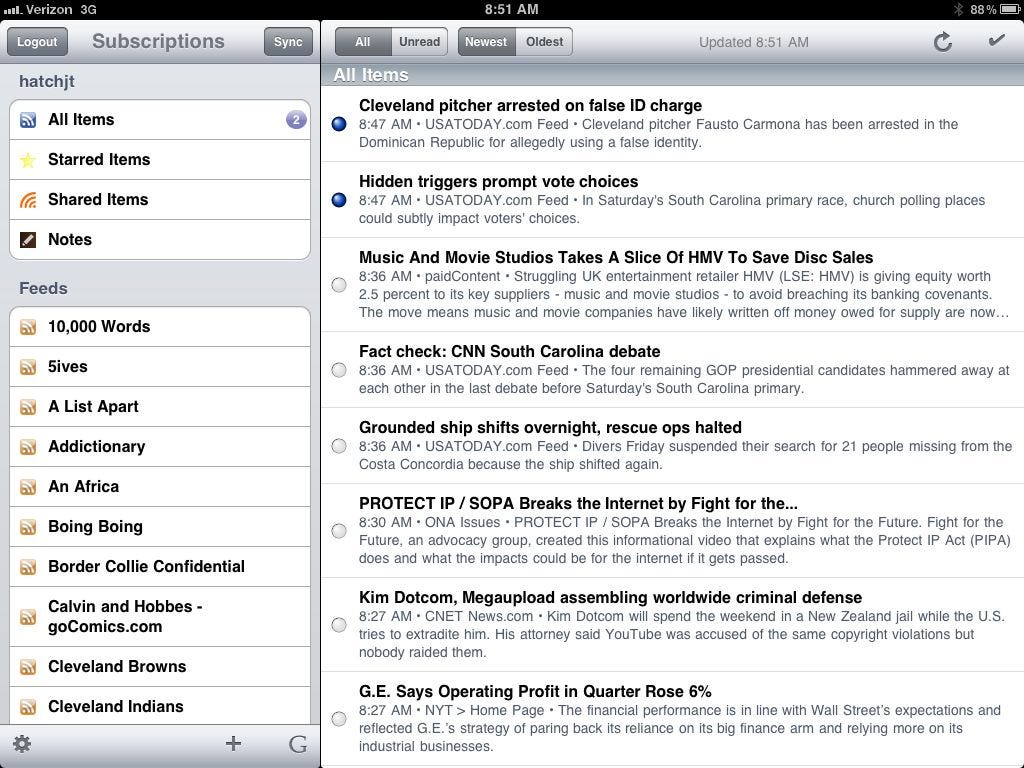 It's really quite nice to scan through my RSS feeds on my computer and have them sync instantly with my iPad and iPhone, and vice versa. And with Lion's full-screen option, I can keep Reeder open in a desktop space, I can just flip back and forth as needed to keep up with the latest.
Safari served me well, but this new setup is far, far better.